Lilla Rose Sale – January 18th ONLY
So, in my last post I mentioned that I joined Lilla Rose… I know it wasn't so long ago, but I have exciting news already! It seems as if I joined at just the right time.
Three brand new Flexi Clips are being introduced tomorrow – at a 15% discount for tomorrow only!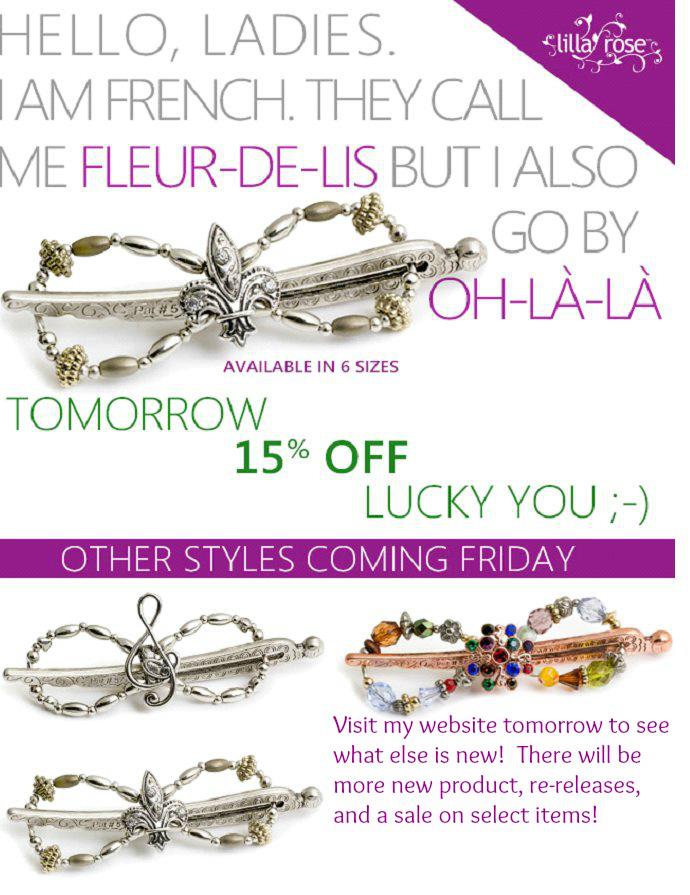 Not only that, three popular Flexis of the Month (FOTM) are being introduced into the permanent line – also at a 15% discount.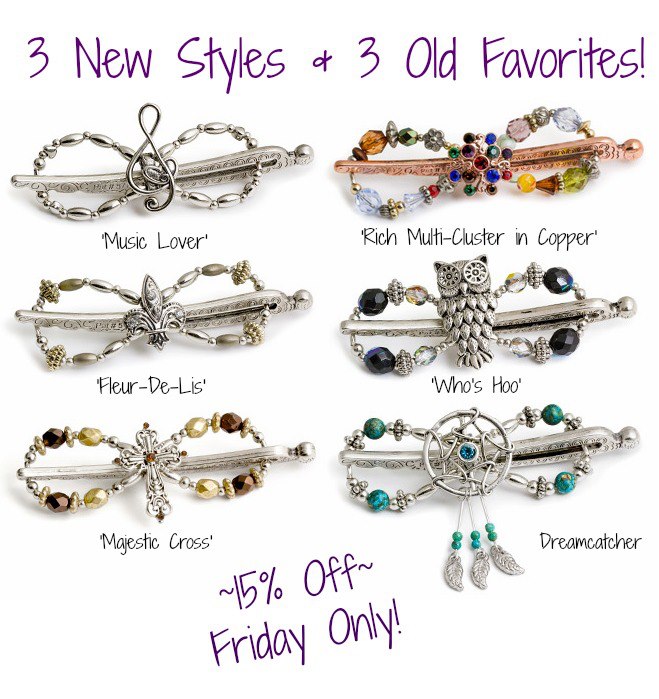 And there's more… There will also be a new pair of Bobbies (Heart-shaped) and a new O-Ring!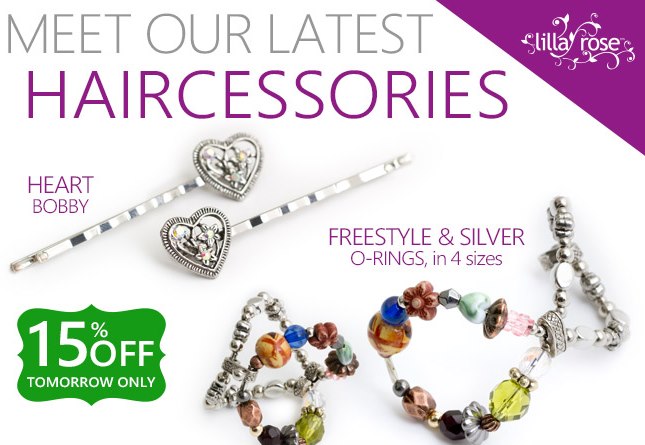 Exciting! I hope you will join the party and take advantage of this one-day only sale – please let me know if you have any questions about these new items or Lilla Rose! Here are some close ups of the new clips: