I love my Lilla Rose Flexi Clips!
Sometime in 2010 I entered a giveaway to win my choice of flexi clips. Like most giveaways I enter, I didn't expect to win and promptly forgot about the entry. Boy was I surprised when I was contacted as the winner! I scanned the website and realized that I was going to have a difficult time deciding on just one. I finally narrowed it down to one for my daughter as a birthday gift. This one: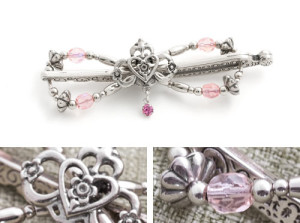 Well, she loved it! The time was right in my life to try to find a way to earn a living, while still being able to stay at home and educate my children. I saw someone post on facebook about an opportunity meeting, so I agreed to go to see what Lilla Rose was all about. After all, I had already fallen in love with the flexi clips!
I learned a lot that night and made the decision to become an Independent Consultant. One of the great things was the price tag: I could start my own business for very little money. The purchase requirement is only $29 per YEAR and no inventory to maintain! Another thing I liked was all the options! The flexi clip comes in 7 sizes from Mini to Mega, and will work in long or short, thick or thin hair!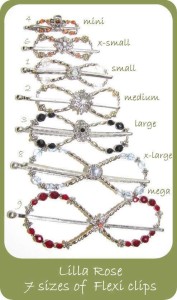 Lilla Rose offers more than flexi clips ~ headbands, bobby pins, you-pins, and hair sticks! Lilla Rose offers beautiful Hair Jewelry!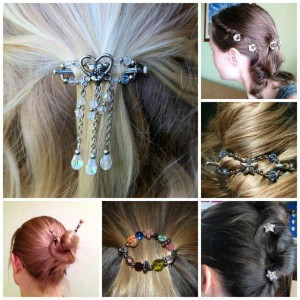 Wonder what size flexi clip will work for your hair? Check out this video to find out:
Lilla Rose Flexi Clips are made from piano wire and the pin is attached so it doesn't get lost! The pin has three notches on it so you can wrap it around a couple different amounts of hair, and the notch will help keep it securely in place. They are so easy to slide in and out of your hair. I put mine in in the morning and don't worry about my hair all day. They are as durable and practical as they are beautiful!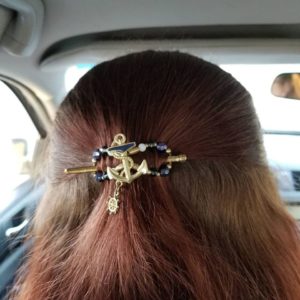 I would love to help you select your own Lilla Rose Hair Jewelry, host an online or catalog party for you, or even help you start your very own Lilla Rose business. Please let me know how I can best help you, and feel free to ask any questions you have about Lilla Rose in the comments.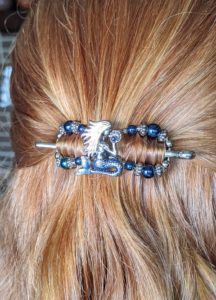 Feel free to check out:
* All links on this page will take you to a page on my website. If you make a purchase, schedule a party, or become a consultant, you will be directly benefiting my family. Thank you!