Doesn't that title sound like what we are all going to be doing over the next month? At least that's what it's usually like for me! I like to cook and bake; but from Thanksgiving until the end of January; I'm doing a lot more! Why January? In my immediate family, we have three birthdays during the month; with a week between each. It's a very busy ten weeks!
So, when I got this month's Gabby Moms review package from Lorrie Flem at Eternal Encouragement, it was perfect timing. And now you can get the same package for yourself and your holiday needs; or as a Christmas gift for that special cook in your life.  This set includes seven ebooks and a signed, printed copy of What's for Dinner, Mom? (If you recall, I got to review that one a few months ago & loved it!)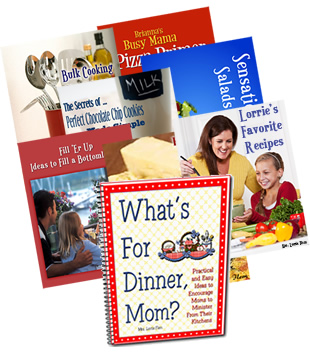 Here are the ebooks you will get with this package:
Bulk Cooking Tips and Tricks
Fill Em Up
Healthy Sanity Saving Breakfasts
Lorrie's Favorite Recipes from 2011
Pizza Primer
Sensational Salads
The Secrets of Chocolate Chip Cookies
Don't those sound inviting? They did to me. With a few simple recipes in basic categories anyone can be a successful cook! Then add in the print copy of What's for Dinner, Mom? and you're armed with an amazing arsenal of skills.
I love the Healthy Breakfasts ebook – only 10 pages, but jam-packed with a variety of morning ideas (though, truth-be-told I'd serve some of them for dinner too!). I had to chuckle at the last recipe though that's called "Not So Healthy Granola Bars."
The Fill Em Up ebook is full of great ideas to help keep those bellies feeling full, while stretching the budget.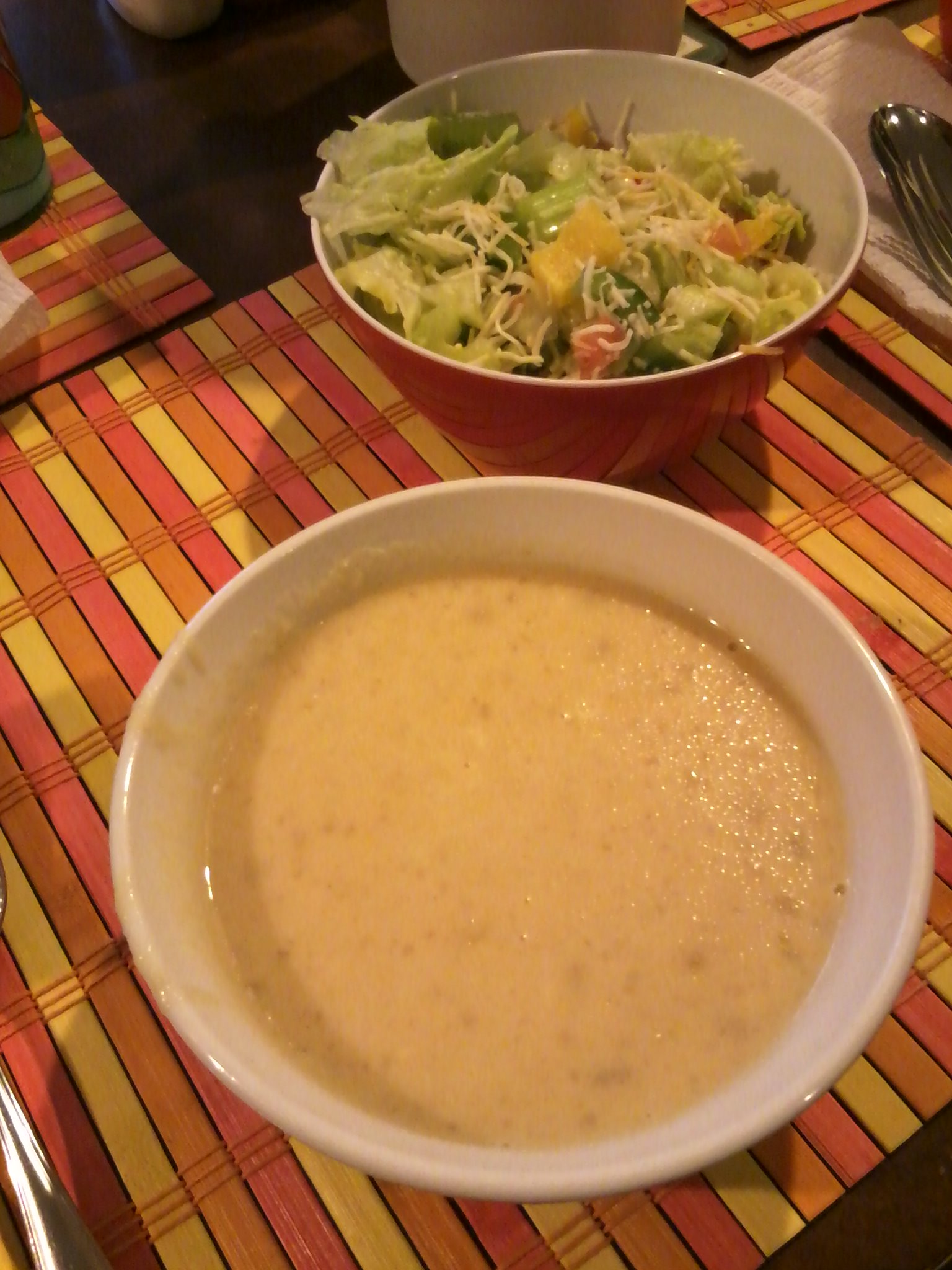 I love the photographs in Lorrie's Favorite recipes! They are very helpful when making a new recipe. I think my daughter would absolutely love the Pepperoni Spaghetti Bake!
These books are short, but sweet. They are approximately 7-13 pages each – the perfect size for someone who's just starting out – or even for seasoned veterans!
Lorrie's having a giveaway over at her blog – one lucky winner will receive this entire package! But if you can't wait or don't win this giveaway, you can purchase this set here.  If you are considering this recipe package as a Christmas gift, please place your order by December 12 to ensure timely delivery of the print book (the ebooks will be an instant download).
Disclaimer: I was provided with electronic copies of all of these ebooks in exchange for my honest review – all opinions are solely mine.