I took a considerable break from posting, and I apologize. However, it was for a good reason. As you know, I've been writing and posting after the fact, so – spoiler alert – as of late summer, I was deemed healthy enough, and cleared to travel, even amongst the COVID-19 pandemic.
My teens and I sold our house and moved across the country so they could attend their college of choice. It wasn't easy and we made some modifications to our plans, but we made it safely, and have spent the last month getting adjusted to a new time zone, new location, and new schedule.
Now back to the story…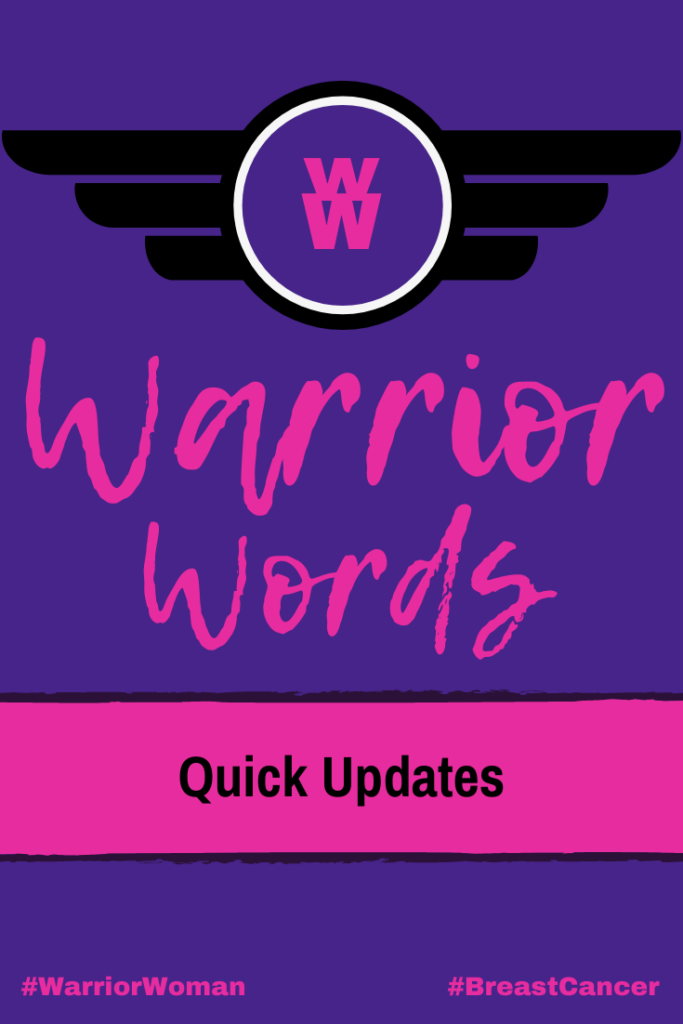 I saw my plastic surgeon for a follow up on the most recent surgical procedure and he says I'm healing well. He doesn't see any signs of more dead skin and the bruising is improved. He also looked at my drain holes and lymph node incision, and the medicine is helping. He thinks one more week ought to clear it up. This is all good news. However, he said he wanted to wait one more week before starting the saline injections. He wants to give the skin a bit more time to heal so there's less chance of splitting the skin. I definitely agree with that call, even though it was a little disappointing to delay this process another week.
I also saw the lymphedema specialist and she diagnosed me with Stage 1 Lymphedema in my left arm. I will need PT for it and will most likely be fitted for, and required to wear, a compression sleeve. If it starts to impact my hand, they'll give me a gauntlet to wear as well. My daughter liked this idea and asked if it could be gold with Infinity Stones on the knuckles…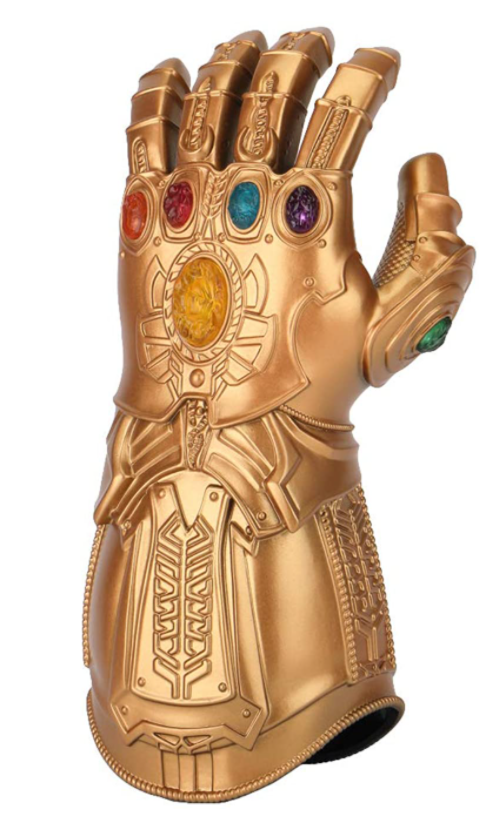 I am having my port implanted tomorrow morning (Monday, March 2nd). The port will enable me to receive chemo more easily, instead of trying to get an IV each time. It's a surgical procedure, but it will be done under twilight instead of general anesthesia. This marks the end of my holding pattern and everything is becoming real again. 😟
Chemo will start next Monday, March 9th. I will have four infusions, each three weeks apart. They hope to do them exactly three weeks apart, so they will all likely be on Mondays. Each infusion should take 2-2.5 hours. The great thing is that I can bring my laptop and get some work done. I will be required to have my blood counts tested on the Saturday before each infusion to make sure my blood counts are good. If not, they will delay the next infusion.
I've been thinking about these two events: port & chemo… Somehow, I need to make peace with this foreign object that will be living inside my body and dispensing the chemotherapy drugs. I've decided to think of my port as a sort of Trojan Horse going into enemy territory so that the chemo soldiers can do their job to win this war. Somehow the story of the Trojan Horse with its warriors sneaking in and taking the enemy by surprise just makes sense to me.
See all posts on my breast cancer journey here.
This post, Quick Updates, first appeared on HeatherGaffney.com – copyright 2020; all rights reserved.
Notice: I use affiliate links. Clicking on my links doesn't increase the price you pay, but it helps me support my children and myself while we walk this journey.