I've had a bit of time to think. While this is moving fast now – only a week from meeting the Care Team until the surgical date – it seems that all I can do is think about things related to cancer… treatments, surgery, reconstruction, surviving, my kids, health, etc.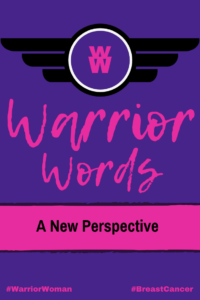 But I've also been praying. And when the Pastoral Associate, who normally writes a reflection for the weekly newsletter that I put together, asked if I'd be willing to share my story, I wasn't sure, but I did it anyway.
Even though I still struggle, I'm proud of how it turned out and thought I'd post it here too. Though a couple times during this week I've had to re-read it to remind myself…
What is a Novena? Have you ever prayed one?

A novena is nine days of prayer for a specific intention. It stems from what Jesus commanded the Apostles, "

He commanded them not to depart from Jerusalem, but to wait for the Promise of the Father.

" (Acts 1:4). So they prayed, Mary included, in the Upper Room for nine days. It was on the tenth day that the Holy Spirit came upon them at Pentecost; the birth

of the Church.

I am praying one now with my teenagers, and I invite you to join us; either with the one we are praying, or with one of your own choosing. I found this one on a website called "Pray More Novenas." The novena we are praying is asking for the intercession of

St. Peregrine

. If you are not familiar with St. Peregrine, he is the patron saint of cancer patients.

Why are we seeking the intercession of the patron saint of cancer patients? Because on January 2nd, I became a cancer patient. I was diagnosed with breast cancer and am having surgery this Friday, January 17th. Today is my birthday and I am preparing to go into to surgery to have multiple tumors removed. At first, I was really upset that this was happening so close to my birthday; but after praying, I'm starting to see it a bit differently. Instead of being sad that my birthday has been ruined by cancer, I am shifting my perspective and seeing Friday as a sort of birthday. If there are no complications and no other cancer is found, they are removing something deadly so I can live again. And that perspective is so much more freeing!

Don't get me wrong. I'd be lying if I said I wasn't scared, or that I wasn't sad. But this shift in perspective, I believe, is the Lord giving me the strength I need to get through this storm. Jesus wants to see me triumph; I believe He wants to use me to bring Him Glory. Not because of me, but because of what He can do with – and in – me!

I would love to have your prayers. Thank you, in advance, for praying for my kids and I as we trust Jesus and walk through the storm together.
See all posts on my breast cancer journey
here
.