Red, White, and Blue Friday
Have you heard of Patriot Voices? The concept is simple…
Alone, we may think our voice is unheard; together our voices are much louder.
This shopping season we would like to turn Black Friday into Red, White, & Blue Friday. How do we do this? Agree to actively seek out gifts that are made in America and purchase as many as possible. Let's send a message that we believe in our country; we believe in our small businesses. Let's keep our money in America! Come take the pledge here!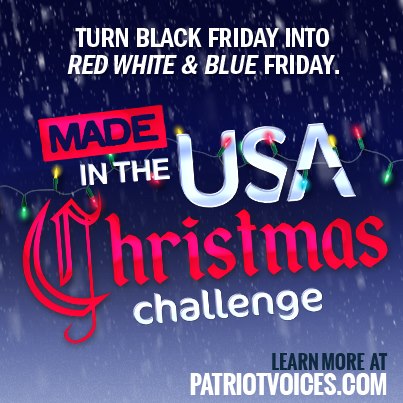 I will try to update this post with a few small businesses where you can find some great items made right here in the good Ole US of A! Please feel free to add your favorites too (No affiliate links, please. Also I will be checking them out before posting.)
Let me know in the comments if you took the pledge – I did and I hope you will too!