Now it's time for other media for you to peruse! This is Part 5 of the Shower of Roses Curriculum Blog Hop for 2016. Check out my previous posts: Part 1, Part 2, Part 3, and Part 4, Scrapbooking Supplies, Crafts, Home, Toys, Fairies.
Same terms: Shipping is buyer's choice of media or priority; and will be calculated based on weight and zip code when you're done filling your box. Payment is venmo, paypal ($1 will be added to the total), or personal check (shipping will be delayed until check clears).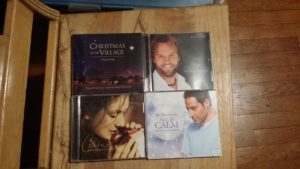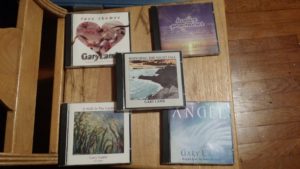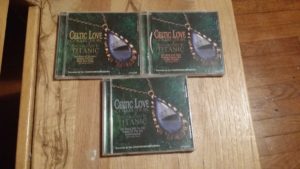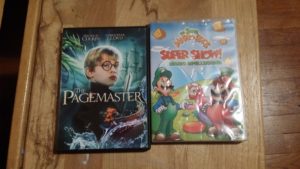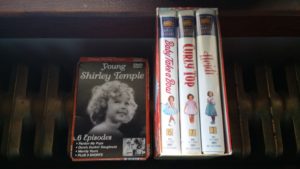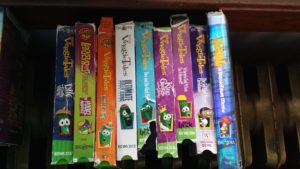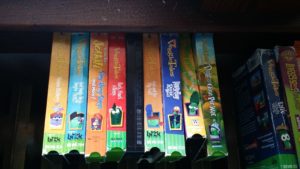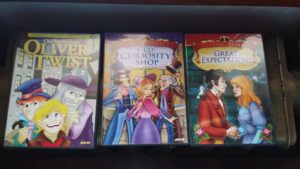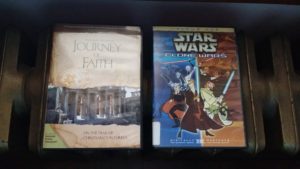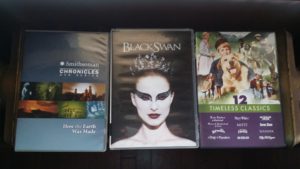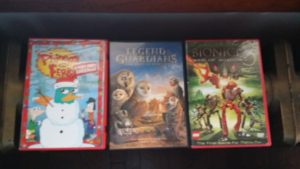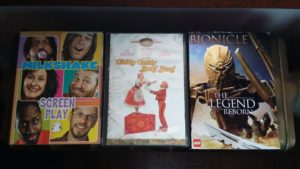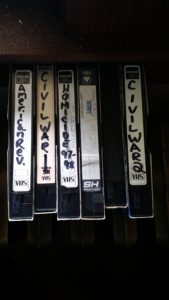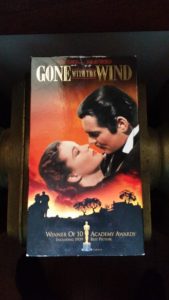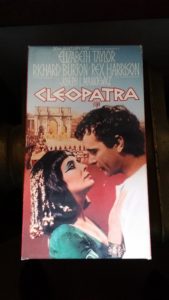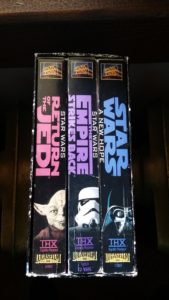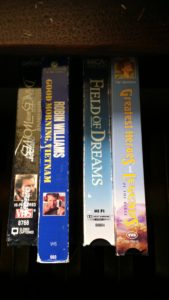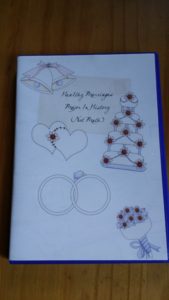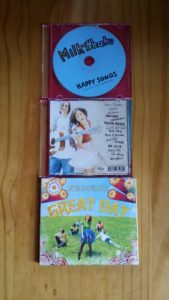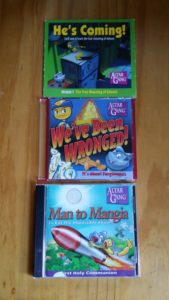 Four Christmas CDs $2 each
Gary Lamb CDs (set of 5) $10
Celtic Love CDs (based off Titanic music) $5 for all three
DVDs – Pagemaster and Mario $2 each
Shirley Temple – One DVD and boxed set of three VHS tapes $5 for all
VeggieTales VHS – 18 tapes (see both photos for all titles), one tape has no box, boxes have seen better days, $10 for all 18 tapes
Classics DVD – Great Expectations, Curiosity Shop, Oliver Twist, $2 each or all three for $5
Journey of Faith & Star Wars DVD – $2 each
Smithsonian Chronicles – $1 & Black Swan DVDs – $2 (Family Classics DVD is SOLD)
Phineas & Ferb, Legend of the Guardians, Bionicle DVDs – $2 each
Milkshake (Grammy nominated children's band), Bionicle DVDs – $2 (Chitty Chitty Bang Bang is SOLD)
Miscellaneous VHS tapes with shows taped to them – $1 for all of them
Gone With the Wind Boxed Set – $5
Cleopatra Boxed Set – $5
Star Wars Boxed Set – $10
VHS: Dances with Wolves (plastic still on), Good Morning Vietnam, Field of Dreams, Bible Stories – $1 each
Cheri Gregory Marriage CD – never used $2
Milkshake CDs – Grammy nominated children's band, Happy Songs (not original case), Self-titled Milkshake (not original case), Great Day $2 each or all for $5
Holy Heroes Altar Gang – He's Coming, We've Been Wronged (not original case), Man to Mangia $4 each or all three for $10
I think this is everything – for now! Once again, I truly appreciate you taking the time to look at all I have to offer; and considering making a purchase to add to your collection and to help me take care of my children's tuition.
If you enjoyed this article, Get email updates (It's Free)