Lilla Rose – June and July
Lilla Rose just introduced the June and July Flexis-of-the-Month. They are so pretty!
For June, we have the Sparkling Summer Solstice – a beautiful gold flexi clip with a sparkly center!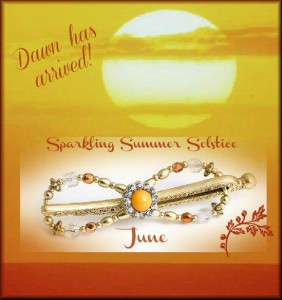 For July, we have the Patriot's Heart. Love the Red, White, and Blue and the sparkles in the center heart!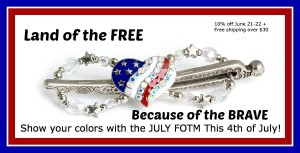 But we don't just have new flexi clips, we also have a summer sale to go along with it! From now until Saturday, June 22nd at 11:59 PST, all orders (of anything, not just these new clips) will receive 10% off. Also, any orders over $30 will also receive free shipping as well.
Please head over to my website to get yours today before the sale is over!